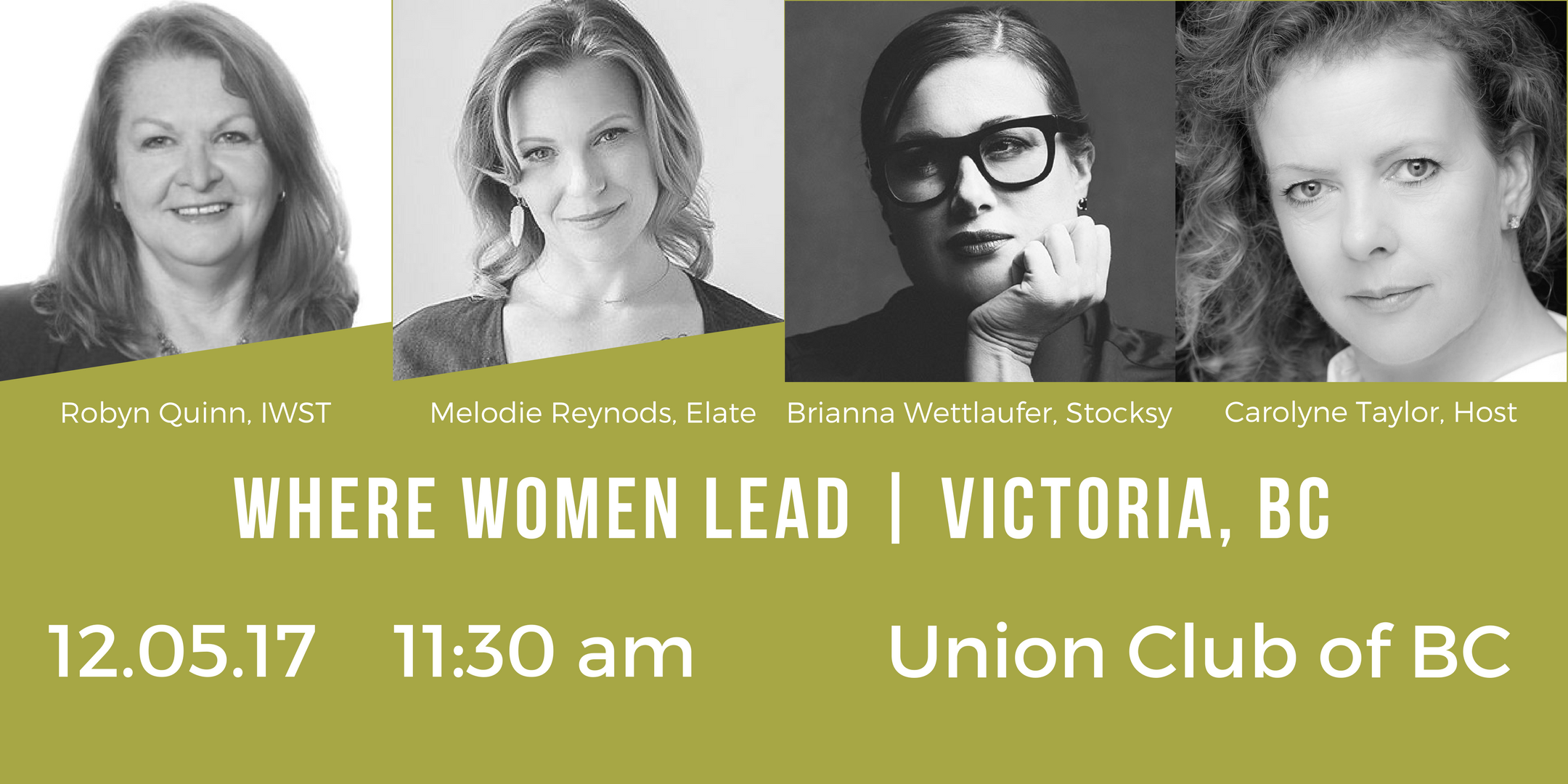 Join host Carolyne Taylor, with a panel of three leaders from the City of Victoria: Robyn Quinn – Island Women in Science and Technology, Melodie Reynolds – Elate Cosmetics, Brianna Wettlaufer – Stocksy.
Interested in sponsoring this event, contact Carolyne.
Robyn Quinn is the President of Big Bang Communications and Co Founder of Big Bang Analytics. She is also the Chair of Island Women in Science and Technology. She is a passionate corporate communications and marketing professional with over 20 years experience in military, education, technology, government, not-for-profit, association and infrastructure sectors. She loves to teach media relations, content strategy and is a frequet speaker on digital communications and marketing.
Melodie Reynolds is building confidence through kindness, collaboration and community. Melodie is passionate about our planet, and the beings on it. She is dedicated to helping people of all gender identities choose healthier products for their daily rituals. Her company, Elate Cosmetics creates conscious products that are vegan, cruelty-free, and sustainable while being on the forefront of high fashion.
Brianna Wettlaufer has worked as an executive in the stock industry for over 13 years. She has mentored startups in Canada, Korea, Japan, and the US, all focused on using community and curation to lead companies forward in photography, art, and music. In 2012 she co-founded Stocksy, an artist- owned co-op, focused on the support and empowerment of sustainable artist careers through democratic business.
The proceeds from this event provide funding for our Christmas Giving Event – December 16, 2017