Interviewed by the lovely Alex van Tol for the spring/summer 2015 issue of YAM Magazine.
Click on the image below to read the full article.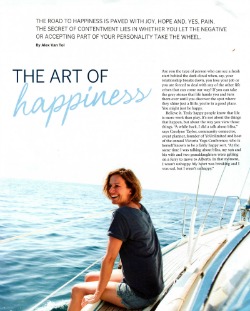 ---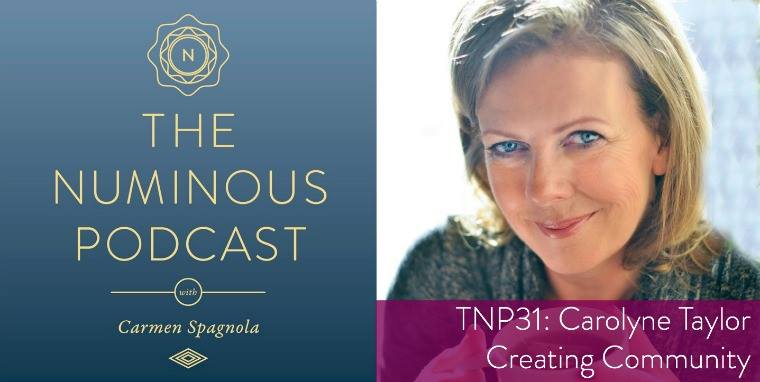 ---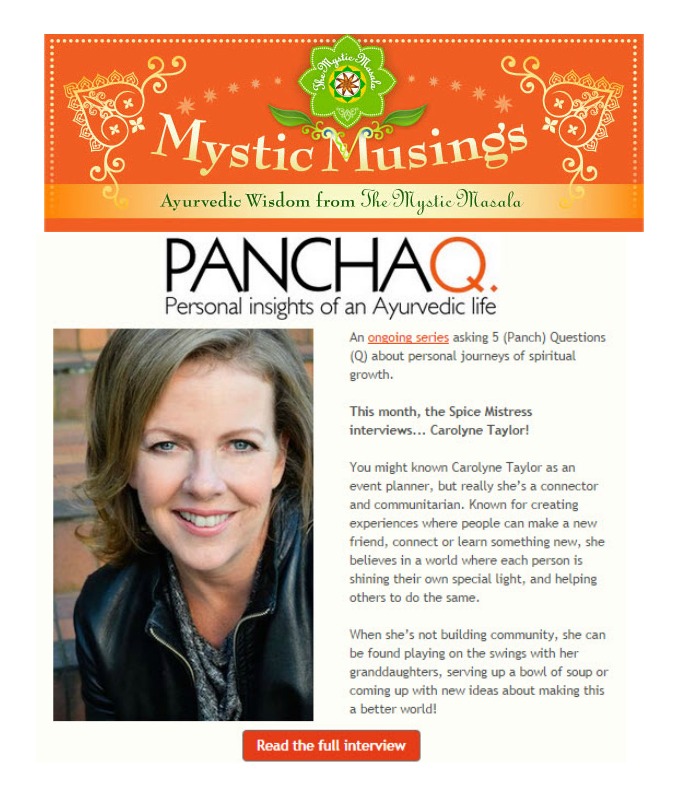 Here's what Glynnis had to say in her newsletter when she shared the interview "Talking of uppers…..this month I am so delighted to welcome Carolyne Taylor as my Pancha Q guest. I met Carolyne a number of years ago at the Vancouver Yoga Show and have since participated in her awesome Victoria Yoga Conference (coming up again on January 30-Feb 1, 2015). Carolyne is a vibrant, generous Community Builder. She connects people wherever she goes. Carolyne produces events in the healing, community realm, she has a special gift that allows others space to excel in their own beauty and talents. I know you will enjoy meeting Carolyne and reading her insights into an Ayurvedic life!"
---
WOW Humanitarian of the Year 2013 (special category)
An excerpt from Carolyne's nomination file:
"She cares deeply for others, and does everything she can to support women to be strong. She works to raise money from her events to support Bridges for Women in Victoria, the Dirty Wall Project Girls Can Be Women's Centre in India. She's the founder of 24 Carrot Learning and YoUnlimited, and all who know her simply adore her She gets back the true gifts that she gives away every single day."
---
Bee Green Magazine's Jennifer Davies interviews Carolyne Taylor
---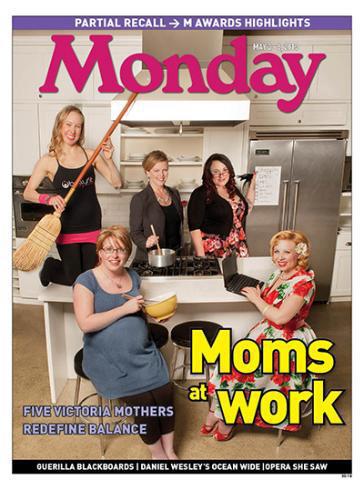 ---
January 2013 Interview with Karen Elgersma of go! Island Shaw TV
And a few more….
BC HRMA Staff Member Nominated as Unsung Hero – April 1, 2010
Here's to the Island's Unsung Heroes – Times Colonist – March 21, 2010
Retaining Employees – Douglas Magazine – 2008