There are lots of ways to give at Christmas (and throughout the year) – I thought I would capture some of the ones that caught my eye here, in case you want to give too!  I'll keep adding and removing as things come up!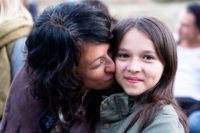 "You're my Tree this Christmas"
Best comment ever on the fundraising page for this sweet girl and her family that have undergone so much over the past year.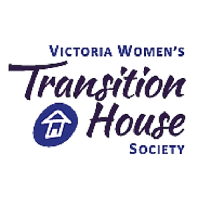 BY DECEMBER 11
Harrison Place, an offering of the Transition House, provides supportive, transitional housing for single women aged 45 to 65 who have left abusive relationships. There are 23 affordable one-bedroom suites where women can stay for up to three years. Harrison Place supports residents in becoming independent and self-reliant, through counselling support, activities and life skills training.
This year yoUnlimited will celebrate these women's resiliency and tenacity for moving forward in their lives by creating a 'giving circle' – we are asking the members of our community to join us, and bring items to prepare gift bags for these women, which will be delivered to them for Christmas morning.
Please register and select an item that you will bring from the list. When you click above to register, you will have the opportunity to select from one of these items, valued at approximately $15 – $25 each. You may select more than one item
Cineplex Ticket Pack (best to purchase at CostCo)
Gift Cards – Fairway Grocery Store, London Drugs, WalMart
Bus Tickets – Adult tickets – can purchase at 7-11
Tea Towels, Handmade Soaps
Gift Certificates for massage, manicures or pedicures
Then… you will bring your selected items to our Christmas Giving Event and participate in the wrapping of your gifts and others that we will purchas through fundraising, sign Christmas cards for each of the women and enjoy a cup of tea and community.
Please share this event with your friends and invite them to join us!
If you are unable to attend but would like to make a financial contribution (or drop your item off in advance) that is awesome too. Please click below for more details.

BEFORE DECEMBER 15
Odd Fellows come together with Country Grocer to raise funds to provide fresh holiday meals for local families. We have 30 Days to raise funds; giving individuals and businesses the opportunity to participate in one of the most unique local food drives of the year – download the letter telling the "Tonne of Love" story. We need your help to spread the word and encourage donation matching from our community. $50 provides an over-flowing hamper of beautiful, nutritious, fresh food for one family. Donate to support one family or ten, but of course all sizes of donations are welcome. Mustard Seed will issue the tax receipt in the first few months of 2017.   Donors can download the donation form or donate directly on https://mustardseed.ca/donate-to-the-mustard-seed/ – IMPORTANT – select the "My donation is for an event: Tonne of Love" button on step 2 of the donation page.
BEFORE DECEMBER 8
The Foster Parent Support Services Society gathers donations and holds a special Christmas Shoppe for children-in-care to come and purchase items for their parents, siblings, grandparents, and people who matter to them for Christmas. Children-in-care come with their allowances and spend a dollar or two on each item for their loved ones.
Elves wrap their presents for them (some are caregivers, MCFD staff and other volunteers).
Items sought (these items do not have to be new, but should be in good working order, or look new.):
Toys for younger siblings
Items for teens
Items for Moms/Grandmas
Items for Dads/Granddads (this one is always the ones where we could use more items)

General items good for any family member
Contact Lise Erikson, Exec. Director of Service