Transformational Speaking Foundations
July 17, 2020 @ 7:00 pm

-

July 19, 2020 @ 7:00 pm

$1497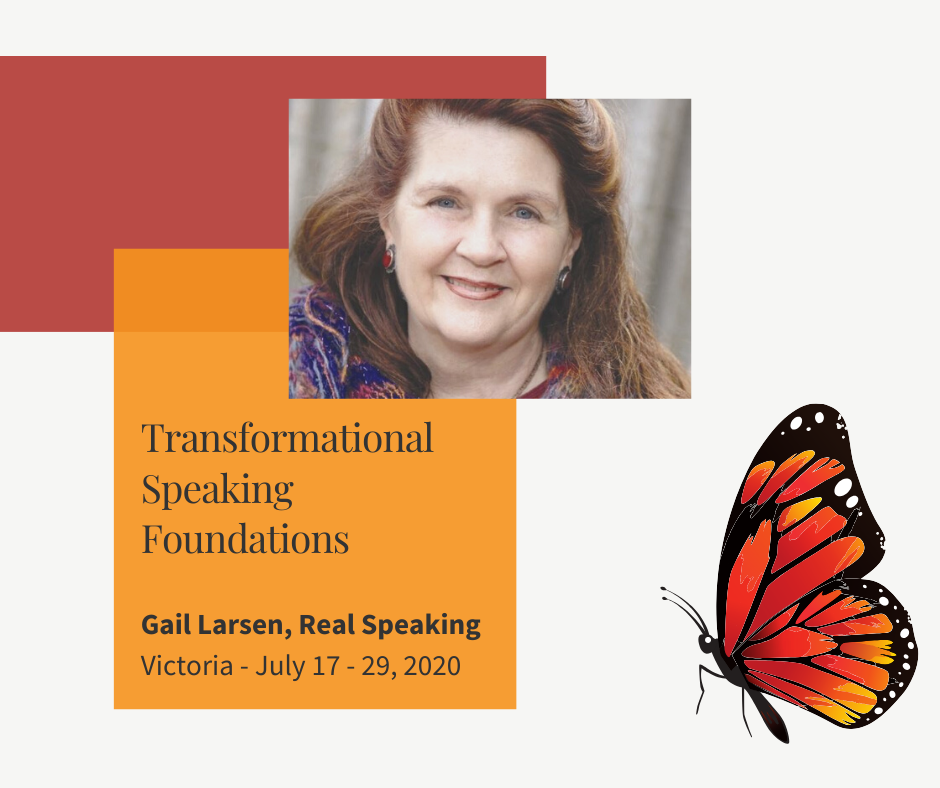 Join in this lively experiential program where you'll dispel the myths and mystique of great speaking and bring your speaking alive. Explore how your story expands your capacity to speak out and be heard. Give voice to the core message that your life and your life alone has prepared you to tell. Emerge with a clear statement of your gifts and talents, what's real in your life, and what's next.
In this two-day training, you will:
Explore your Medicine and your Message, the two fundamentals that will simplify and amplify all of your business and life decisions
Recognize that the comfort zone you think you want pales in comparison to the Home Zone™, where your power as a speaker emerges
Understand the four levels of engagement and how your story can move others from resistance to resonance
Practice the 3 key presentation skills that will enliven your communications, on or off the speaking platform
Through brief coaching of each participant, observe the power of story to make the human connection that sets the stage for your message to be heard
Give voice to what's real and what's next
Get out of the jet lag of your life and catch up to who you've become!