The date is drawing nearer and nearer – I'll be celebrating my 50th birthday this month and I'm excited! I feel more alive and aligned than ever before.
One week and I'll be 50 – half a decade, five times when I was 10 and lying under the pool table in my basement with my best friends, dreaming of what my life would be like – what I would create.
I wanted to do something special for my birthday this year and I wasn't sure exactly what it was.   I'd started a list before of '50 things to do before I'm 50′ but you know how it goes – we get 'busy' and forget.  So now, I'm going to be accountable to whoever is reading this blog, and share my adventures with you – well most of them.
These were on my original list (as you can see I didn't quite have 50 – but I've done a lot of awesome things that aren't even on my list – when I looked at other people's lists on bucketlist.org I could check off quite a lot of things on other people's lists – so I'm okay with that).  This will now be my list of 50 things.  To do.  Before I die.  No timeline.  JUST DO THEM.
Visit the Sunshine Coast – July 2012 and July 2014 – Gambier Island
Drive route 66
Learn and sing one great karaoke song
Kayak under the full moon
Float down the Cowichan River in an inner tube – it took six hours but I did it – 10 years ago – I want to go again though
Surf in Sayulita – February 2005 with Russell, and the Hunter Clan
Ride the roller coaster at west Edmonton mall – May 2012 – with Alex – scared the you know what out of me
Bike the kettle valley railway/Myra Canyon
Define my "Style Statement"
Visit the vortexes in Sedona
Go to Italy – September 2011 – the Amalfi Coast
Finish and publish a book
Take some writing courses at SFU
Take a silversmithing course
Complete a 30 day yoga challenge
Visit Chesterman Beach – Tofino – Summer of 2014 – jumped in the waves for hours – so awesome
Visit Crescent Beach – White Rock
Visit Miracle beach – Campbell River – also the Summer of 2014 – beautiful – want to go back and camp
Buy a caravan and travel and write (yes, there's a theme – wouldn't want to give away the plot, quite yet)
Go to the gratitude cafe
Skinny Dip
Float on Durance Lake or the Shawnigan Quarry (bonus – at night on a starry night)
Make wall art – Summer 2014 – over our bed
Make body cream – Fall 2014 – need a better recipe – amend to 'make body cream I like'
Make angel food cake from scratch
Define my core desired feelings – a la Danielle LaPorte – live by them
Go vegan for 21 days – September 2010 – do this again – many times
Swim in a waterfall – November 19, 2014
Get caught in the rain and run through puddles.
Pay for someone's coffee in the drive-through.
Buy a family dinner, anonymously.
Create a 'happiness jar' a la Elizabeth Gilbert
I was leaving room for more inspiration to hit me before I turned 50!  Here are the ones that I've added since then – with room for a few more!  Any suggestions?
Watch Casablanca
Produce my own sacred text
Use my antique buttons to make a button necklace or bracelet
Do 108 sun salutations on the solstice.
Leave a $20 bill in a random library book for someone to find.
Send a message in a bottle.
Stay in bed all day one day, when I'm not sick – read, drink tea, journal and sleep – a la Kimberly Wilson
Learn Reiki Level 1 and 2 from Lindsay Rose.
Host an event where everyone must dress up all fancy.  Complete with tierras and tuxes.
Hike Kauai's NaPali Coast Trail.
Have an outdoor movie party with a popcorn machine.
Unplug for a week – seriously – unplug – completely.
Meditate for 21 days in a row.
Do something really cool with the #50 (Yes, I have a plan for this – stay tuned – I don't want to ruin the surprise)
______________________________________________
______________________________________________
______________________________________________
______________________________________________
Living a BLISSful life,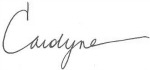 p.s.  When I was much younger, my list looked like this:
Marry a cowboy
Be the next Olivia Newton John (I would sing out my bedroom window for hours, hoping to be discovered)
Be a lawyer and save the world (I think I'm still trying to save the world)
Have a big family (family isn't always blood, is it – but my family did grow – blog post to follow)
Have a big kitchen in my house that everyone gathers in  (done this a few times)
Own a blue sports car (loved my Fiat Spyder – feel like another one is in the works)
I just don't know what to say about the cowboy!